What is Super Dispatch?
Super Dispatch is a comprehensive Transportation Management System. We designed our technology to help independent car haulers run their entire trucking businesses more efficiently. Super Dispatch allows truckers to import loads from load boards, dispatch loads to drivers, run financial reports and take the pressure off of the most confusing aspects of car hauling.

The history of Super Dispatch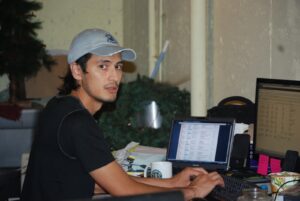 Our product did not start out as the comprehensive Transportation Management System that it is today. Three years ago, Bek Adbullayev went from an independent dispatcher to creating Super Dispatch.
In 2015, he and a small development team released the first version of our product to a few curious carriers. That first version was a clunky application that only did Bills of Lading on mobile phones. But because of those first carriers brave enough to use a brand new technology, our system has grown into what it is today.

Where we are in 2018
Now our Transportation Management System has found its way into the hands of 6,000 amazing carriers. Our customers constantly help us change and improve our technology. We serve any company, from Owner Operators to fleets with hundreds of drivers. They haul anything from personal vehicles to RVs to exotic cars.
Every day we gain new customers and learn and change with the industry.
Now that we have established ourselves as a company, we want to share our thoughts on every aspect of the car hauling industry and it's future. We plan to do that over a series of videos in the coming months.
But before we jump into the big topics like ELDs, broker apps and more, we wanted to create a video explaining the history behind Super Dispatch and how it became the Transportation Management System that it is today, so that you might understand our purpose and direction.
Like what we have to say?
Published on May 17, 2018