Car Hauler Industry Tips, Carrier, Product, Super Dispatch
Why Auto Carriers Fail Their First Year (And What You Can Do Instead!)
by Admin
Starting your own auto carrier operation can be a great way to fulfill your entrepreneurial dreams—and to reach new heights of success. But there can also be challenges to new business ownership.
Whether your company is brand-new, suffering through some growing pains, or still just a glint in your eye, sidestepping pitfalls in the early days can go a long way toward building a successful business in the long-term.
It can be tough to get your business off the ground and to transition from just surviving to actually thriving, but there's no reason to give up hope! We're here to help you look out for four of the most common reasons that many carrier companies fail in their first year—and to share how an auto transport app can help you avoid all of them.
1. They're Not Prepared for Truck Ownership
The truth of the matter is that owning a truck can be expensive, and many new drivers aren't prepared for all the costs it entails. When you're starting your carrier business, don't forget to factor in the expenditures you'll incur—both upfront and as ongoing expenses.
That includes the cost of the truck itself, as well as the license, insurance, and other fees you'll need to pay to stay in compliance with any applicable regulations. Once you're on the road, you will of course need fuel and to pay for things like toll roads and tickets or fines. 
You'll also need to factor in the cost of keeping you on the road! Plan for meals, overnight stays, and your other living expenses while driving. And unfortunately, maintenance issues and breakdowns are an inevitable component too. Make sure you have the funding ready for regular maintenance and repairs to keep your truck moving.
2. They're Not Staying Organized
New orders, invoice payments, tracking revenue, status updates—there is a lot of information to keep track of for auto carriers. If you're not staying on top of all the moving pieces, it's all too easy to get pulled into a world of chaos.
It's not enough to trust that your operations are going to work out the way you envision. You and your team need to be ready to oversee the processes you've put in place, collect and store the data that's relevant to your business, and share information with those who need it.
3. They're Not Gaining Efficiency
It's one thing to get your process down pat when your operation is just starting out and everything feels pretty manageable. As you begin to grow, however, that success can suddenly feel overwhelming and you may realize you're not quite prepared to scale up.
Figuring out which aspects of your business can be more efficient is one of the best ways to ensure your longevity in the industry. When you're able to shave time from manual tasks and day-to-day duties, you're not only getting that savings in time, but also in valuable energy that can instead be invested elsewhere. Don't dedicate your resources to repetitive administrative work when you can better use them to improve your customer experience, earn new business, and grow your operation.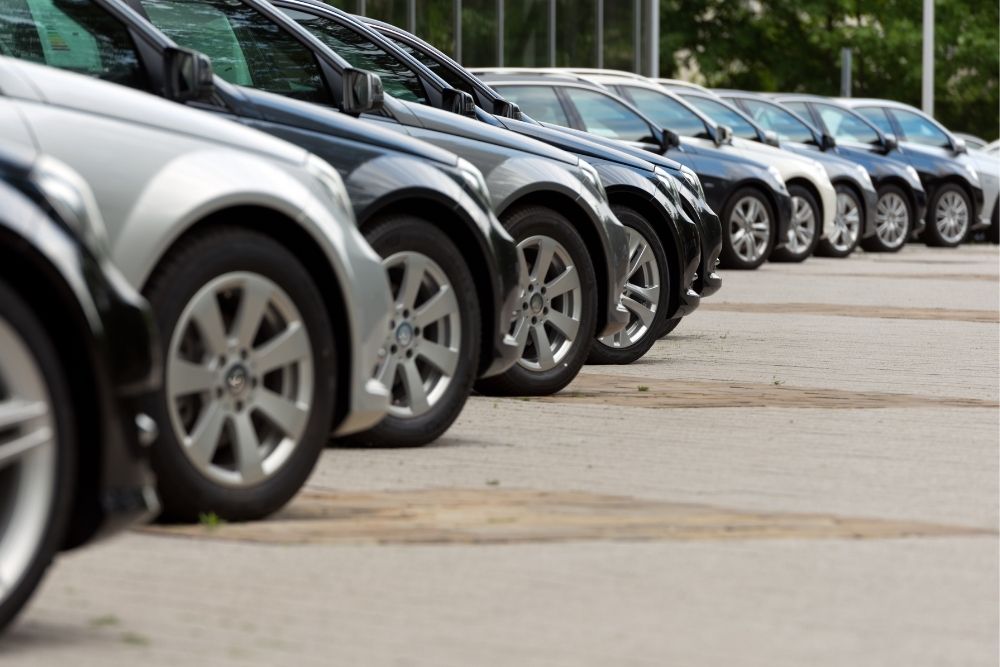 4. They're Not Getting Help
Many new companies struggle because they try to do too much—or at least to do too much themselves. While there may be some satisfaction in making it all on your own, there's also no sense in putting your business at risk because of some misguided pride. Looking for help when you need it is the best way to help you cross that first-year finish line—and many anniversaries after it, too!
Plus, in an age of technological advancement, why not take advantage of the great new innovations that are out there instead of trying to reinvent the wheel? Use the tools that are available to you to get the work done better, faster, and more accurately.
What You Can Do Instead
One of the best ways to keep your business trained on long-term success is digitizing your operations. Keep everyone in the loop—without phone trees, hitting reply all, or switching back and forth across a bunch of different platforms. And stop chasing down information, making transmission errors, or duplicating work: You can eliminate unreadable sticky notes, forgotten updates, or misplaced confirmation documentation, compliance records, and other critical files.
Using an auto transport app like Super Dispatch's can help you manage all the moving pieces in one easy-to-use platform. When you digitize your operations with a transportation management system, you can trust that everything is stored in the right place and that it can be accessed by the right people at the right time.
Make it easy on yourself! Use a transportation management system that is designed for auto transporters like you and makes it a breeze to keep up with your responsibilities, keep your customers happy, and keep your business thriving.
Sign Up Today
The team at Super Dispatch is eager to help auto shippers and carriers move cars faster, smarter, and easier. That's why we designed our auto transport app and other digital solutions specifically with the auto transport industry—and carriers like you—in mind.
If you're ready to see how Super Dispatch can help you provide outstanding service for your customers with safe and efficient delivery, we're ready to help. Sign up for your free trial to get started today!
Published on March 18, 2022