Car Hauler Industry Tips, Carrier, Product
6 Cost Saving Strategies That All Car Haulers Should Know
by Admin
One of the best ways to give your bottom line a much-needed boost is to reevaluate your costs. Sure, you have to spend money to make money—but being strategic about your spending is essential for long-term success.
Here are our six favorite cost-saving strategies that all car haulers should know.
1. Organization: Get Your Ducks in a Row
The first step in rethinking your operational costs is to know what they are in the first place. Get organized by reviewing your current administrative setup. Where are you spending money in your business? How many different platforms or software programs do you use to keep your operations running? Where does information get lost—or lost in translation? What takes the most time out of your administrative team's day?
As a car hauler, you're coordinating between drivers, customers, trucks, and cars. And once you have a clear understanding of where all the moving pieces are, you can start finding a better (and less expensive!) way to manage it all.
2. Efficiency: Streamline Your Processes
With multiple communication channels, new processing tools, and a growing number of loads to track, it can be all too easy to find yourself duplicating work and wasting extra time double-checking the details. Instead, streamline your processes and reduce your administrative time with tech designed just for the auto industry.
An auto transport app can help you cut back (or even cut out) paperwork, decrease errors and mistakes, and save stress over the tedious and repetitive parts of running a transport company. And with Super Dispatch, it couldn't be easier to make your processes more efficient! Instantly book loads with our advanced load board, integrate your accounting software with our API, and automate tasks with our transportation management system (TMS).
3. Planning: Create the Perfect Routes
Efficiency doesn't just count behind the scenes. Making sure your drivers are taking the most cost-effective route can also be a huge help in ensuring peak profitability. Finding the best route is a little more involved than finding the shortest path between point A and point B, of course. Incorporating multiple delivery destinations and rest stops for the driver—not to mention factoring in road closures, construction zones, and other obstacles—can take some time.
But having tools right at your fingertips through your auto transport app can make it a breeze to create the perfect routes. And spending that time upfront can save you hours or even days in on-the-road time for your trucks.
4. Invoicing: Get Paid
You might be surprised how much revenue is delayed or lost entirely because invoices aren't getting paid quickly. You may also end up incurring fees or penalties yourself by not paying your own bills on time.
Give your cash flow a boost by using automated electronic invoices that can be sent, received, and paid with ease. An auto transport app like Super Dispatch's makes it a cinch to set up automated workflows that can save you time (and money) on the administrative side without letting invoices fall through the cracks.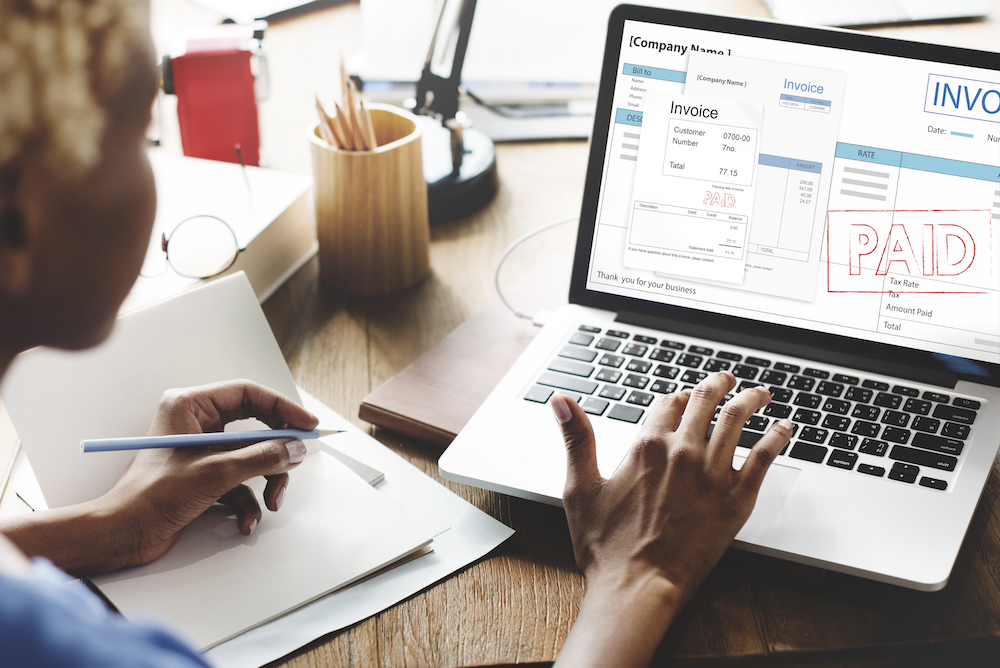 5. Communication: Keep the Lines Open
You know what they say: communication is key. But these days, it's easier than ever to end up with conversations across multiple platforms, to lose track of important details, and to feel increasingly scatterbrained trying to corral it all.
Put all your communication in one place with an auto transport platform that allows you to communicate in real time with drivers, customers, and other team members. And using automated status notifications makes it possible to send real-time updates without even having to lift a finger.
6. Analysis: Find Opportunities for Improvement
A static business model is a recipe for stagnation and even decline. Looking for improvements and upgrades in your services—both customer-facing and on the administrative side—is important for continued growth.
Using an auto transport app that includes robust reporting capabilities can help you identify those opportunities for improvement and better reach your goals. With Super Dispatch, we offer templatized and customizable reporting to help you gain transparency in your own operations and make business decisions with ease.
Contact Us Today!
The team at Super Dispatch is dedicated to helping car haulers like you keep inventory moving with auto transport technology designed specifically with the car industry in mind. Our transportation management system, auto transport app, modern load board, and other digital solutions can help you cut down on frustration—and maximize your growth.
Are you ready to see how Super Dispatch can help you move cars faster, smarter, and easier? We're ready to help! Sign up for your free trial to get started today.
Published on July 27, 2022