Online platforms have revolutionized shopping in all kinds of industries, changing how we shop for everything from clothing and electronics to household goods and groceries. And online shopping has become only more essential to our lives (and economy) in the wake of the COVID-19 pandemic, which brought changes to the car-buying process too. With stay-at-home orders and social distancing guidelines going into effect across the country, it made in-person shopping for anything—including cars—difficult or even impossible.
As more and more people choose the ease and convenience of online purchasing for their next vehicle, how can car retailers keep up with the demand—and continue providing a great experience for their customers—without overcomplicating the process?
One of the best places to start is digitizing your transport systems and using an all-in-one auto transportation management system (TMS) to find shippers, track transports, and keep customers in the loop.
Shopping for Cars Online
The ability to learn about cars, look through photos, watch videos, and read reviews from your computer or mobile device isn't exactly new. Many car buyers, even if they make their final decision and purchase in person on a car lot, will use digital tools at some point during the process to gather information, compare vehicles, or take a virtual tour or test drive.
But that is still only the tip of the iceberg when it comes to car buying in the 21st Century, a dramatically different experience than even just twenty or thirty years ago. Shoppers can negotiate a price, apply for financing, and ask questions of the dealership right from their couch if they want to. Once they've found the car of their dreams online, though, how do they get it?
With auto shippers and carriers transporting cars all across the country, you can order a car almost like any other purchase. Car buyers don't even have to worry about finding the perfect vehicle near them: They can search inventory from coast to coast and choose delivery to your local dealership or have it shipped right to their door. The convenience of it can't be beat, and though the COVID-19 pandemic might have been the nudge many people needed to try it out, it's likely here to stay.
Leveraging Digital Tools
Now that buying a car online is possible—and often even preferable—how can car retailers ensure that it's a smooth process from end to end?
Making the online car-buying experience simple for users often means a lot of heavy lifting for car retailers on the backend. Still, that doesn't mean you have to suffer through endless back-and-forth with customers, brokers, and drivers to make sure vehicles get where—and when—they're supposed to go.
Auto transport software and digital tools like a TMS, an auto load board, and an online customer portal make it easier than ever for shipments to be scheduled, tracked, and completed on time. Especially when all of which are connected on a single auto transport platform. Then, automating your processes with a TMS and load board mean you can stop spending your time on repetitive and tedious processes and focus your energy where it really counts: optimizing and expanding your business to serve more customers well.
An online platform like Super Dispatch's can help you keep transports going with fewer errors, all while saving you time spent transferring data from one system to another, tracking down drivers for delivery confirmations or delay notifications, and sharing real-time updates with your customers.
Find trusted shippers to make the drive on an easy-to-use auto carrier load board, where you can get quotes, book shipments, and manage eBOLs (electronic bills of lading), load notifications, and invoicing. Put an end to endless games of phone tag and to managing important documentation out of your email inbox.
Car retailers are likely to see only growth when it comes to online car shopping. Don't miss an opportunity to set your business up for success—discover how a TMS can help online car retailers like you.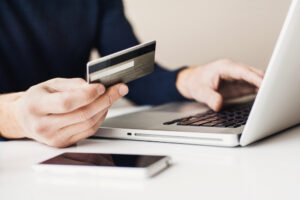 Turn to Super Dispatch
At Super Dispatch, we have a team that is eager to support auto shippers taking control of transport to move vehicles faster, smarter, and easier. Our digital platform is designed with the auto transport industry in mind, helping you offer your customers exceptional service through streamlined and automated processes, end-to-end.
Ready to try it out for yourself? Give us a call to learn more about how we can help you move cars faster—or go ahead and sign up for your free demo today!
Published on October 28, 2021