The surge in demand across the used car market is not showing any signs of slowing down, and change is happening quickly. Dealerships and carriers need to be paying attention! As the vehicle transport marketplace is continuing to feel the stress of the car shortage and increased demand for used cars nationwide, now is the time to prepare for your future success.
Here are four noteworthy trends happening right now in the used car market that you should know about.
1. Expanding Sales Platforms
While the new-car dealership is still a big piece of the current auto market, used car sales platforms are expanding quickly—and into new territories. Used car sales are no longer relegated to the vast parking lots of big industry brands like CarMax or Carvana, or to the drive-in feel of the local mom-and-pop shops.
Increasingly, the auto manufacturers themselves are getting in on the action and building their own used car websites or expanding their certified pre-owned programs to help meet the needs of their customers with expanded offerings.
This is, of course, having an impact on the vehicle transport marketplace. Transporters are already facing upswings in demand, and the growing supply of used cars from new and evolving sellers is adding shipments at what can sometimes feel like warp speed.
2. Going Digital, Digital, Digital
Alongside these changes, the continued trend toward moving car sales online cannot be ignored. Digital buyer research, digital car sales, and digital order management are quickly becoming the norm in the auto industry—including the used car market.
Virtual car shopping has been a great help to buyers, who may be facing especially tough shortages in their area and who can now buy their next vehicle from out-of-state sellers. But again, that means more stress on the vehicle transport marketplace and the carriers who are getting those cars to their new owners.
Getting ahead in the market will practically require an established virtual presence to meet customers where they are—online—and close sales.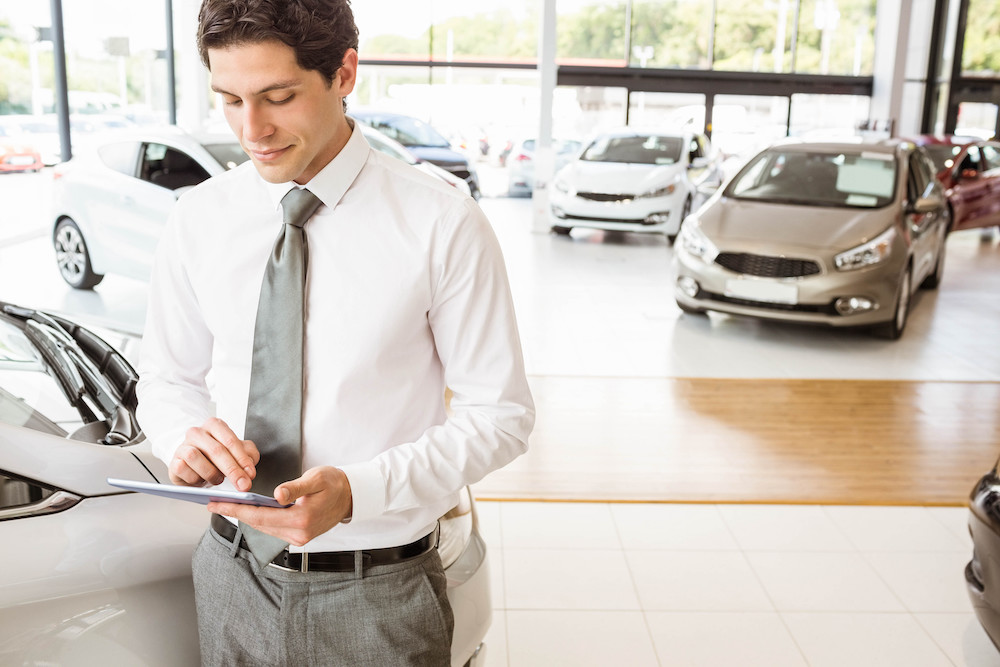 3. Emphasizing Efficiencies
With an evolving industry facing continued uncertainty, it's more important than ever to ensure your own processes are as streamlined as you can get them. Investing some time now in making sure that you have well-established processes, automating administrative tasks wherever possible, tightening up your internal timelines, and reducing overwork and double work can help you prepare to face anything.
And strive to build relationships with partners who can help your operations run more smoothly. From auctions to reconditioners to transporters, work with trusted vendors who improve the service you offer customers.
Companies that are prepared to make the most out of a difficult marketplace—and to leap at opportunities when they arise—will be more likely to survive and to thrive.
4. Finding the Right Platform
Not sure where to start? Investing in a digital platform has everything you need, from a transportation management system (TMS) to a load board to a robust carrier network. Manage orders, find carriers, track deliveries, and ensure compliance—and all from one easy-to-use platform, without adding administrative time or effort!
Automate your most routine duties, get real-time status updates, pull templatized and custom reporting, communicate with clients and with drivers, and access delivery confirmations, licenses and vehicle data, and invoices.
Stop wasting time (and risking errors) by transmitting information from one system to another, shuffling through stacks of paper and getting lost in your voice mail or email inbox. Store everything securely and digitally, making it a breeze to share updates and documentation with both team members and customers.
The right TMS can help you expand your sales platforms, digitize your operations, improve your efficiency, and set you up for future success!
Contact Super Dispatch
The auto industry is facing plenty of obstacles right now, and the vehicle transport marketplace is busier than ever ensuring cars get where they need to be. Getting ahead of the game can be as simple as investing in a transportation management system that can help you find reliable shippers, track deliveries, manage paperwork, and increase efficiency in your operations.
At Super Dispatch, can't wait to support your business and help you keep your inventory moving with auto transport technology designed specifically with the car industry in mind. Our transportation management system, Super load board, and other digital solutions can help you save time, avoid frustration, and grow your business.
Ready to see how Super Dispatch can help you move cars faster, smarter, and easier? We're ready to help! Sign up for your free trial to get started today.
Published on June 20, 2022