Industry, Product, Super Dispatch
Tips for Choosing Between Enclosed and Open Car Shipping
by admin
Are you planning on moving to a different state or even across the entire country? If so, then you likely want it shipped instead of driving it yourself. There are currently two different ways to ship your car: open or enclosed shipping. 
In both types of shipping, your car is moved by truck/trailer. In the case of open transport, a car is generally shipped via a lengthy two-level trailer.
You have undoubtedly seen these vehicles out on the highways. That is open car shipping in action. This transportation method is ideal for all types of vehicles and is an excellent option if you plan on shipping a standard car model or a car that is not brand new.
On the other hand, with enclosed transportation, the car is secured within a completely enclosed trailer, ensuring more safety and security. People who choose this more expensive shipping option are usually owners of an expensive, brand new, antique, or collectible car.
Super Dispatch offers auto transport software, which provides an easier way for carriers and shippers to move cars using either shipping option. If you need help choosing the right option, consider the information below. 
Advantages and Disadvantages of Open Air Shipping
Advantages
The benefits of open shipping include speedier, more budget-friendly transport. Also, there are plenty of open-air shipments on the road. Due to this competitive environment, it is easier to schedule your booking at the budget and times you want. Also, with auto transport software like Super Dispatch, it becomes even easier to find better deals. 
The most significant benefit of shipping with an open carrier is the cost savings. A two-tier trailer has the capacity of loading up to seven to ten vehicles in a single shipment, which means that you can save more money. Additionally, an open-air truck weighs less than its enclosed counterpart, which results in less costly fuel.
Disadvantages
An open carrier, of course, means that the car has to face the elements. The car will also not be completely protected from road debris. And finally, the car might arrive dirty and could require washing because cars in open shipping are not individually covered up.
For the best possible protection, be sure to ask for a "top load" from open carriers. Top loading ensures that your car gets loaded on the upper deck of a two-tier carrier. Being in the top load gives the car moderate protection from road debris and possible leakage from other top-loaded vehicles.
Advantages and Disadvantages of Enclosed Car Shipping
Advantages
The car is within an enclosed space to protect it from road debris and the elements. An enclosed car shipping space also means that the car has more security and safety. Enclosed vehicle drivers are also better versed in transporting higher-end car models.
Additionally, certain companies provide "white glove" transportation options to go with enclosed car shipping. The driver gives your car special attention to provide the highest level of customer service and transparency. White glove service can include access to the following: a single-car trailer, more frequent communication, regular updates, and the best insurance protection.
Disadvantages
If you opt for an enclosed car transport service, you might have to pay more. The reason is that enclosed transportation cannot move as many vehicles simultaneously as open-air transportation can. The driver also has fewer opportunities along the way to inspect your vehicle. Enclosed carriers weigh more, consuming more fuel. In effect, this means that the increased fuel cost gets passed over to you. Overall, an enclosed carrier is usually more expensive than an open-air option.
Different Kinds of Open Carriers for Transport
There are three main kinds of open-air shipping. There is a two-level/multi-car carrier—the most common option. Then there is the single-level, multi-car carrier. This one is used to move luxury cars or sports automobiles. And finally, there is the dully truck that has a single-level tow trailer. These are ideal for shorter distance/local deliveries.
What Affects Car Shipping Costs?
The chosen shipping method seriously impacts the final price. Besides that, the car's shipping distance and its make/model also influence the price. Here is a breakdown:
How it is shipped

: As discussed above, open car shipping is usually cheaper than enclosed car shipping.

Rural/remote area shipping:

Shipping the car might be more challenging if you live in a rural area. Not many auto carriers are able to ship or pick-up in these kinds of areas. These factors mean that the waiting time for delivery and pick can be longer, and the cost goes up accordingly.

Type of car

: The model and make can influence the shipping price. The car is weighed before shipping. Smaller cars are lighter and therefore less expensive and more straightforward to transport than bigger, heavier cars.

The condition of your car

: What is the condition of your car? Is it working correctly? If the car does not function properly, a forklift or truck might be needed to winch the car into the trailer. That adds more to the cost of shipping.

Distance for shipping

: The distance for shipping affects the price. While the cost per mile decreases the further the distance is, short-distance shipping still has fuel costs. In effect, this means that shipping a car a short distance may cost as much as shipping it across the country.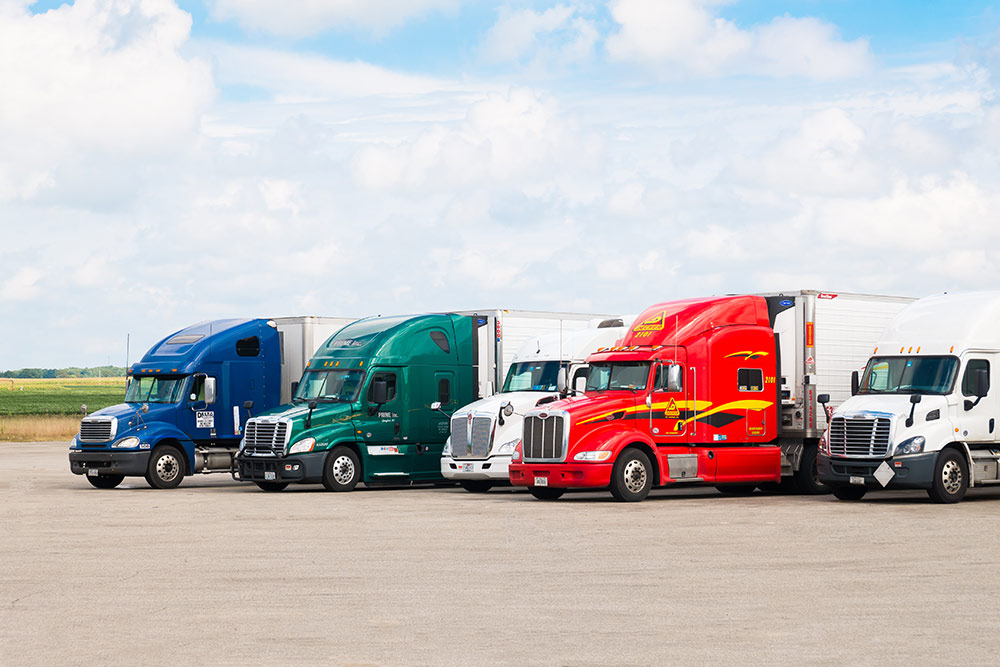 Choosing the Right Broker or Carrier 
If you plan to ship across state lines, then the first step is to make sure that the carrier or broker is registered with the Federal Motor Carrier Safety Administration (FMCSA). Every reputable broker and shipping carrier should possess a 6-digit Motor Carrier (MC) Docket number. They should also have a 7-digit US Department of Transportation number (or "USDOT number"). Be sure to ask your broker or carrier to show you these numbers and then validate them yourself by doing a carrier search for MC Docket number on http://li-public.fmcsa.dot.gov/
And finally, ask your broker if they use auto transport software in their work. If the choice is between two equal brokers, where one uses it, and the other doesn't, then the choice is clear. A broker who utilizes auto transport software can find more qualified carriers, which improves your odds of getting a better deal. 
Published on January 5, 2021