The Super Dispatch platform connects its very own transportation management system (TMS) and load board for an end-to-end shipping solution. It is a cloud-based auto transport software that uses best-in-class technology to help vehicle shipping businesses strategize, execute, and optimize the movement of cars from one place to another.
From load management to delivery, Shippers and Carriers can manage their loads, track everything, and analyze financial performance all in one location.
This system provides enhanced visibility to daily operations and digital documentation. It also helps a business manage on-time delivery of vehicles.
The Super Dispatch platform streamlines all your transport operations by optimizing carrier routes, reporting crucial analytics, and enhancing customer service across various business aspects.
Why Use the Super Dispatch Platform?
The transport management system features several benefits that include eliminating paperwork related to redundant data entry, enhanced visibility, better utilization of trucks, and more. Click here for more information. It also ensures effective communication between the drivers, dispatchers, and shippers.
With it, you can conveniently manage expensive and difficult transport-related problems. It allows simplified management of drivers, IFTA reporting of fuel tax, and powerful business intelligence with the help of KPIs.
Who Can Benefit From This Platform?
The Super Dispatch platform includes transport management software. Hence, it benefits auto transport Brokers, Fleets, Owner-operators, OEMs, Auto Auctions, Car Dealers, and many others.
All auto transport businesses can utilize the software to its fullest. This platform helps transport companies track their growth, maximize gains, and enhance revenue.
Features of The Super Dispatch Platform
If you are looking for transport management software to manage your transport operations, vehicle shipment, trucking company, or auto transport brokerage, then make sure to look for the following features:
Take advantage of our transportation management system. With it, they can track loads, manage their business, and increase visibility instantly with the push of a button.

Utilize our custom integrations. Shippers can connect to their favorite accounting and CRM tools for streamlined workflows. This technology adapts to our customer's unique needs.

Our API can connect to your favorite CRM and accounting software.

Receive customized financial reports.

Enjoy an intuitive dashboard that is made custom for your needs.

Use our advanced load board to move cars faster. This load board works 24/7 and is backed by trusted industry carriers.

Enjoy world-class support from trained experts that are ready to help you with each step of the process.
Take advantage of our transportation management system. With it, they can manage, dispatch, and track loads and payment without making a single call.

Utilize our custom integrations. Carriers can connect to any system at any time for automated workflows.

Use our Car Hauler App to run your business on the road with electronic BOLs, advanced inspections, and instant billing for free.

Use our advanced load board 24/7 for fast and easy booking. But more than just eliminating paperwork, you can earn more with a connected load board. This is because you'll be able to focus on what's important – transporting cars.

Book loads anytime. You can also receive proactive load suggestions, as well as benefit from the following: instant booking, bidding, and load requests.

Forget about dealing with status calls or paperwork!

Enjoy world-class support from real people who are ready to offer help whenever you need it.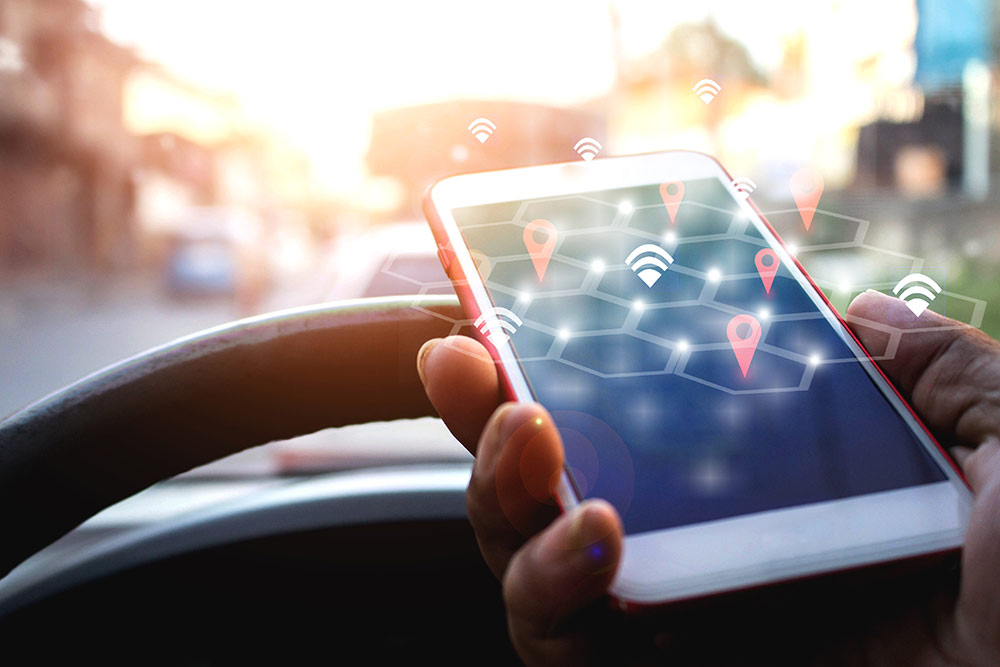 Why Is It Important to Have a Transport Management System?
The deep and broad visibility of this robust system helps in enhanced planning and execution of transportation. It further leads to consumer satisfaction. It also results in boosted sales and helps auto transport businesses grow.
It is a dynamic trade environment at the global level. Hence, it is crucial to have a management system that enables business owners and managers to navigate complex procedures around compliance and trade policies successfully.
Benefits of Using a Transport Management System
The Super Dispatch platform can benefit your organization by offering the following convenience.
It helps to plan each vehicle's route, and as a result, the delivery time is reduced. It also enables you to avoid extra charges that include toll booths, etc. It also helps to avoid traffic and optimize fuel efficiency.
Consumers can also track their shipments, which leads to loyalty and satisfaction. 
Super Dispatch assists in overseeing and recording every part of the process so that the delivery is planned correctly.
You will quickly know what deliveries are prepared and at what time. It also notifies you of the outcomes and tracks whether any returns are requested. 
It allows you to review the procedure and also make modifications to ensure efficiency.
The system allows you to change plans instantly. The best part? There is little to no negative impact. This way, you can provide excellent service to the customers who modify their needs. You can alter the entire process and conveniently adjust for unforeseen circumstances.
Functionality of the Transport Management System
The transport management software makes sure that all critical information flows in real-time, and each part of the business is covered. It ensures coverage of everything from dispatching to accounting, from billing to payment to the drivers, from maintenance to compliance, and more.
It provides a single integrated solution to find all information related to the consumers, drivers, revenue, equipment, charges, and rates.
It enables trucking business owners to keep pace with the current industry trends and stay ahead in the industry. Several companies have thin profit margins due to a lack of efficiency and oversights.
They usually follow manual processes that they have been following for years. Manual data entry and multiple locations are too much to manage.
Final Thoughts
The Super Dispatch software has an excellent reputation in the industry. It oversees the quality of the shipment process and enhances consumer service. An auto transport provider must have a fine-tuned delivery process that reflects changes that can affect the whole transportation industry.
Updates related to the process are critical for your auto transportation company. It should remain in full compliance with all rules and regulations. You can effortlessly coordinate between the warehouse and road seamlessly.
Transport management systems are feature-rich and provide rapid responses to consumers while ensuring that businesses get detailed information about their logistics procedure. 
Published on February 7, 2021