It's no secret that the car industry has found itself in a period of great turmoil. From the ongoing supply chain issues, the continued impact from the pandemic, constantly evolving advancements in technology, and a growing need to consider fuel efficiency and environmental issues—car dealerships have a lot to think about. But there is help available: from a shipper transportation management system (TMS).
Using an auto transport platform designed specifically for the industry, whether third party transporters are being used or not, can help dealerships stay organized, stay efficient, and stay sane.
Here's how a Shipper TMS functionality can work for you.
Keep Your Organization Organized
It takes a lot of moving pieces to keep any business running, especially these days. Communication alone can quickly have you ready to pull your hair out. There are many processes to keep track of, like purchase agreements, inventory records, and condition reports. Not to mention the invoices, receipts, statements, fee forms, and any number of other administrative documents and important notes.
What do you do with it all? Especially when you need to reference something critical or find something quickly. Having a single platform to help you keep everything digitized, organized, and easily searchable can save you hours—and plenty of stress.
A Shipper TMS makes it possible to upload the files that are most essential to your operations.
Streamline Internal Communication
Using a Shipper TMS also makes it easier than ever to share updates, details, and info across your team and with your drivers, vendors, and even your customers. Everything is stored right at your fingertips!
And, maybe even more importantly, you can also set up automations. Automating your communication processes allows you to eliminate extra steps, helps you save additional time, and reduces the human error factor—no more forgotten emails, missed calls, or unreadable handwriting to contend with.
Streamlining your communication can save you a tremendous amount of back-and-forth and ensure that the right message reaches the right people at the right time. Give your team the chance to react more quickly, plan more efficiently, and stay on top of issues in a snap.
Improve Operational Visibility
It's not just the paperwork that can be improved. Digitizing your systems with a Shipper TMS offers better visibility into your auto transport too. Don't lose sleep wondering where your next shipment is or how to find a reliable carrier to get your vehicles where they need to go.
Using a TMS offers real-time GPS tracking to give you minute-to-minute status updates and alerts about potential delays or other hiccups. You won't ever have to play phone tag again to find out where a car is or when it's expected to arrive.
You'll also get access to a verified carrier network, so you can rest assured that you can find a trusted and highly rated carrier no matter where your cars are headed.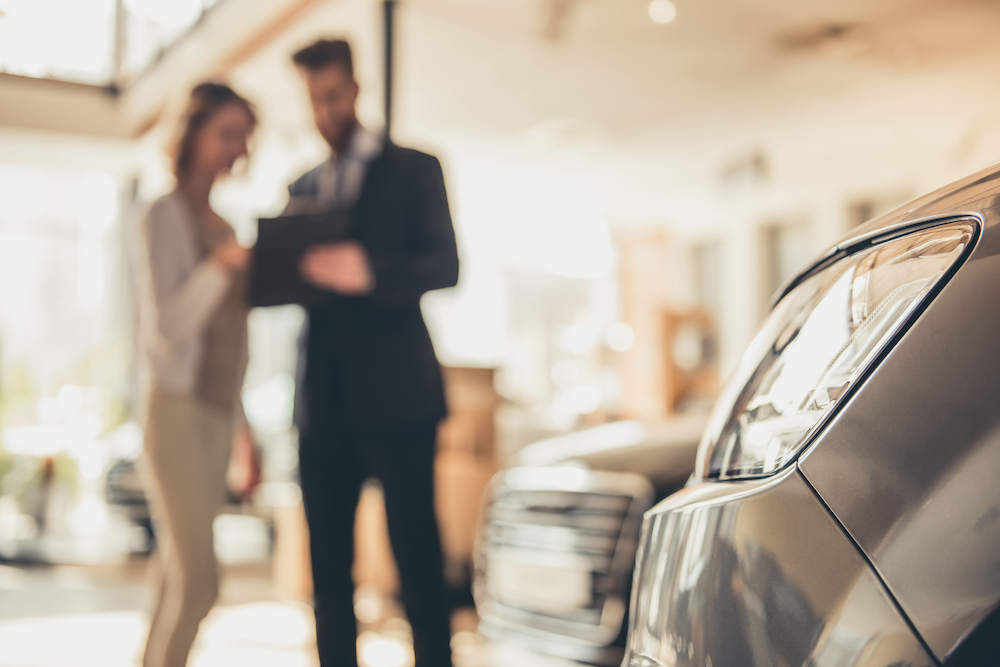 Generate Custom Reporting
Want to get an overview of how your transports are doing? Reporting can help you determine what's working, what's not, and how to best improve your auto transport and delivery operations. But there's no need to sift through information from a bunch of different sources or departments to manually cobble together a spreadsheet or outline.
Instead, your TMS offers the ability to quickly build the custom reports you want to see. Not sure where to begin? Transportation Management Systems like Super Dispatch's gives you clear, categorized options to choose from. For example, build financial reports by selecting the relevant items, like accounts receivable and accounts payable. Get the operational insights that you need most—and get a better understanding of your delivery and turnaround times, revenue and expenses, and more.
Enhance the Customer Experience
At the end of the day, everything you do is to serve your customers well. Using a TMS to streamline your communication and improve efficiency in your processes can go a long way toward ensuring your customers' experience is exceptional.
And with Super Dispatch's shipper TMS, you can even go further. With our system, dealerships can share an online customer portal with customers that allows you to keep orders, confirmations, and documentation all in one place that's accessible for them and for you. It even allows you to communicate directly with your buyers, sharing real-time status updates on their vehicle and offering a white glove experience they're unlikely to forget. Using a broker or other transport service, no problem – Super Dispatch also offers a shareable link with a real-time map view of your vehicles every step of the way.
Use Super Dispatch
Car dealerships have a lot on their plates, and it's changing all the time! Invest in your operations and your peace of mind with a transportation management system that works for you.
At Super Dispatch, we're eager to support your business and keep your vehicles moving with auto transport technology designed specifically with the car industry in mind. Our transportation management system, auto transport load board, and other digital solutions can help you survive—and thrive—during these hectic times.
If you're ready to see how Super Dispatch can help you move cars faster, smarter, and easier—all while providing outstanding service for your customers—we're ready to help. Sign up for your free demo to get started today!
Published on February 25, 2022