When it comes to your auto transport business, there are a few myths out there that might hold you back from choosing a system that could revolutionize your operations. It's easy to get nervous about going digital with your processes, but there's really no need to worry—and every reason to make the switch to a digital transportation management system (TMS).
The truth is that making the switch to a shipper TMS can help you save time (and money!), provide a better experience for your customers, and help you scale your business. If there's one thing you do for your company this year, it should be digitizing your auto transport operations.
Let's break down four common myths about auto transport management systems.
1. Going Digital Isn't Reliable
When considering a digital platform rather than your existing setup, it's easy to see only the cost and the hassle of change. But take just a day or two to consider just how much time you spend shuffling information from one place to the next or from one person to another. And how often do all those touchpoints add up to mistakes, delays, or messages that simply get lost—or lost in translation?
Using an all-in-one shipper TMS allows you to keep everything in one place and gives you the ability to share important information in real time with fleets, drivers, customers, or your own team members.
Stop trying to cobble together processes through phone, email, or that pile of sticky notes: Automate your most common tasks, eliminate errors, gain visibility into your own data, and give your productivity a boost.
2. Digitizing Means Lost Connections
Some auto transporters assume that a digital platform could help streamline their business, but that putting everything in one place might pigeonhole their processes or cause breaks in their existing systems.
But a TMS that is actually designed for auto shippers is also built to work with all the components of your transport business in mind. That means you can still access the load board, connect with your preferred carriers, and customize your reporting. With a TMS like Super Dispatch's, you'll also be able to integrate our easy-to-use platform with third-party applications like Zapier and Quickbooks Online, making your reporting, invoicing, and updating even simpler.
A digital TMS offers the tools, automation, and connections that shippers and carriers need to optimize their operations without having to do any of the heavy lifting themselves. Why bother reinventing the wheel, as they say, when a digital platform can easily help you save all that time and effort?
3. Virtual Systems Are Too Expensive
Adopting a new system can inspire a little bit of fear or hesitation. Will going digital be all it's cracked up to be? Will it be worth the cost of making a change? The short answer is, of course, yes! Investing in a digital shipper TMS can bring you a huge savings in time, energy, and money.
Digitizing your auto transport can help your team stop wasting their time chasing down status updates from carriers—or relaying that information to customers. You can access a database of preferred carriers to book with. You can ensure all your compliance requirements are met without worry. You can quickly run reports and analyze your own data to celebrate wins and target new opportunities.
All of that time saved can easily translate into a bump in your bottom line—and make it possible for you to invest your efforts where it really matters, in providing great service for your customers.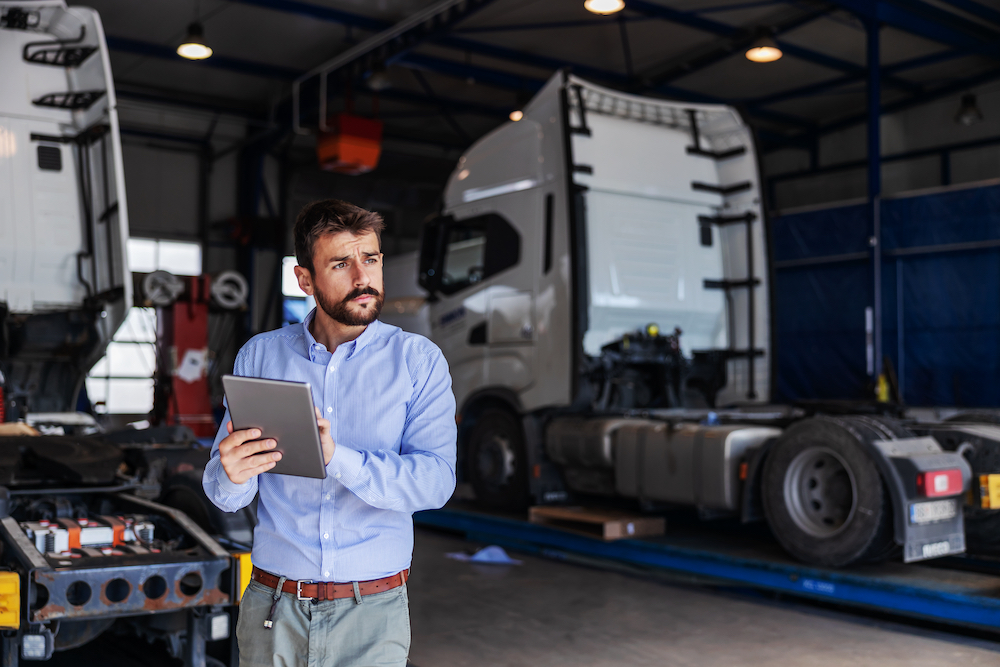 4. Transport Management Systems Are All the Same
As in any industry, not all companies provide equal service for their customers. While it might seem overwhelming trying to pick the right TMS for you, there's no need to panic. Taking a little time to do your research, compare rates and levels of service, and read reviews of past customers can help you choose a company you feel confident in and comfortable with.
Look for a TMS that has been built with auto shippers in mind, rather than one that was leveraged from another industry (and without considering the specific needs of auto transport businesses). Find one that can be customized to your needs, offering the transparency, reporting, and analytics you need to streamline and grow your business. Pick the TMS that works best for you.
The team at Super Dispatch is eager to help auto shippers and carriers move cars faster, smarter, and easier. That's why we designed our shipper TMS, auto transport load board, and other digital solutions specifically with the auto transport industry—and shippers like you—in mind.
If you're ready to see how Super Dispatch can help you provide outstanding service for your customers with safe and efficient delivery, we're ready to help. Sign up for your free trial to get started today!
Published on November 15, 2021