Car Hauler Industry Tips, Product, Shipper, Super Dispatch
Why You Need a Shipper TMS Software
by admin
There are several benefits of shipper TMS (transport management system) that dealerships, auctions, manufacturers, and people who ship cars can take advantage of. The benefits of shipper TMS go beyond just saving money when shipping cars. You have to think beyond that.
You should also consider that your vehicle and transportation department represents more than just a monetary cost. To achieve the best ROI with a Shipper TMS, you must think about how you can holistically assist your business in leveraging the TMS.
But first, it's important to understand what a TMS is capable of. A TMS allows companies to ship cars from point A to point B reliably, efficiently, and in a cost-effective manner. A TMS involves all forms of transportation for shipping cars, including intermodal methods. A TMS like Super Dispatch can handle both inbound and outbound processes. 
A Shipper TMS is the best way to save money and achieve significant value when shipping cars. That's why the primary reason that companies and shippers utilize a TMS is to reduce the cost of shipping vehicles. The TMS reaches this goal by optimizing, enforcing the necessary processes and state-of-the-art analytics. There is no other kind of supply chain application that offers this much optimization in one package.
The main focus of a Shipper TMS is on making your shipping operations faster, easier, and more efficient. There are many ways to reduce the cost of shipping vehicles. Those who utilize shipper TMS software over the more outdated ways of managing transportation see better results. They achieve better savings from auto shipping, and they perform the services more effectively. Let's now talk about the specific ways in which a shipper TMS like Super Dispatch can benefit you.
Better Customer Service
A Shipper TMS like Super Dispatch gives users access to reporting and analytics to allow users to see the effects of their decisions in the system. For instance, as a broker, let's say that there are 2 different carriers that you've hired recently. One of them you hired 10 times because they were the cheapest, but the other that you hired 5 times happened to be cheaper at those 5 different times. However, after a month passes, you can see in the shipper TMS reporting that the carrier you hired 10 times only delivered the cars to the customer on-time 60% of the time. Consequently, you were always forced to step up your customer service in response, wasting valuable resources in the process. The other carrier whom you hired 5 times, on the other hand, was on-time 100% of the time. This information allows you to determine whom the best carrier to hire is based on past performance. Your customers will also be happier when they have no issues in receiving their car. That will automatically improve your customer service in the eyes of your customers!
More Efficient Warehousing
How can a shipper TMS help with efficient warehousing? Well, using the TMS more often means that you can lower the amount of time spent on managing car shipments, which means that you can spend more time on things like operations tasks. Additionally, if you integrate your TMS with systems like your ERP, then you can reduce data entry errors, thus saving you time on fixing errors created by incorrect data entries. When you also use a warehouse management system, you'll have the full picture you need of your supply chain in order to make smart business decisions that reduce costs and improve efficiency.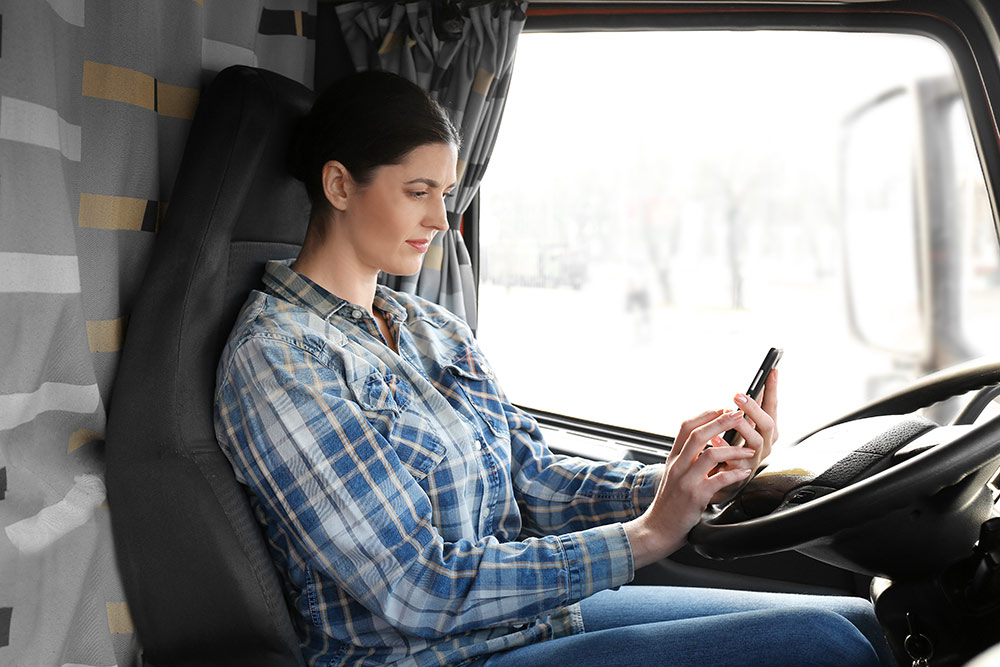 Optimize Your Vehicle Shipping
A shipper TMS like Super Dispatch will give you the means of optimizing how you ship vehicles. For instance, perhaps you'd like to create inbound programs between your company's several locations. Doing this could be harder without a TMS, but with it, you can improve efficiency and lower expenditure. The TMS gives you the ability to easily make a master bill of lading. Also, you're able to maintain individual logins for all of these locations, and all of these logins can be handled by a single individual.
Inventory Tracking
The TMS will allow you to view where shipments and drivers are located in real-time. With this information, the TMS can inform you of the time that a route will take. And with that information, the TMS can create an efficient route schedule for you. The route schedule can also incorporate information about the best drivers and the most efficient routes. 
When you're already confident that your customers are getting their vehicles in a timely manner, you'll be able to plan more effectively in regards to the inventory that hasn't been shipped yet. Being able to track inventory and judge your future shipments is becoming more essential as eCommerce automotive shipping continues to rise in popularity.
In fact, US eCommerce revenue from auto and parts retail sales have increased every year since 2012, when it was first recorded. In 2012, revenue was only $23.3 billion, but in 2018 it reached $51.6 billion (representing a 121% increase). 2019 also followed the same trend, increasing to 57.4 billion.
Accounting and Invoicing Improvements
A Shipper TMS has the capability to integrate accounting, auditing, consolidation, and auto shipment payment services within the shipper TMS. By integrating one or more of these services, shippers can lower their costs drastically.
There is also a related data point to consider. When it comes to freight invoices, there is data suggesting that a TMS can reduce the cost of an $11 freight invoice by 90-95%, according to Inbound Logistics magazine. While this doesn't relate to cars specifically, we can see the great potential of the TMS for automotive shipment invoicing as well.  
The same is true when it comes to accounting. When companies used an outsourced provider of freight accounting services and integrated that service into the TMS, they were able to save 2-5% of the full freight bill. This was because the accounting service was able to spot false charges and payment duplicates. 
If you're looking for a shipper TMS that can do all of this and more, then get in touch with Super Dispatch today. 
Published on February 18, 2021