In November 2021, Congress passed the Infrastructure Investment and Jobs Act to address the country's growing infrastructure needs. The sweeping legislation was passed with bipartisan support and is intended to help repair roads and bridges, increase access to broadband internet, improve airports, tackle the climate crisis, and more.
But with such big ambitions, what exactly does the bill mean for the auto transport industry? Here is what auto carriers can expect to see in the coming years for their drivers and their routes.
Building Bridges
One of the key components of the Infrastructure Investment and Jobs Act is the $110 billion earmarked for maintaining the country's roads and bridges. This funding will support the roadways that are critical for the more than 3 million trucks crisscrossing the US on any given day.
Our highway system is aging, and as freight demands increase, so will the pressure on our highways and byways. "In the United States, 1 in 5 miles of highways and major roads, and 45,000 bridges, are in poor condition," according to the White House's fact sheet on the infrastructure bill.
Investing in these maintenance and repair efforts will help ensure roads and bridges remain open—and safe—for drivers, transport vehicles, and all the inventory they carry.
Expanding Electric
More and more drivers are opting for electric vehicles (or EVs), but much of the nation's infrastructure is designed around gasoline-powered cars and trucks. The new infrastructure bill prioritizes funding to bolster the grid to support additional electrical vehicles, including the creation of a network of charging stations to support electric cars all across the country.
One hurdle that auto carriers will face, though, is the weight of those electric vehicles. The batteries they run on carry a lot more weight than gas-powered vehicles, which puts carriers in a difficult position of needing to literally weigh their options between transporting the growing number of EVs out there and risking noncompliance with the weight limits imposed by international, federal, and local regulators.
Planning Parking
A big problem for a lot of auto transport carriers and other truckers is access to adequate parking. Parking facilities and rest areas fill up fast, leaving drivers scrambling to find space to stop along their route or while waiting between transports. That can cause delays in shipments and create unsafe driving conditions for carriers.
One provision in the infrastructure bill could lead to change: States that receive funding through the National Highway Freight Program will need to assess their current parking and rest facilities for commercial drivers. States that identify shortages will need to provide an analysis of the underlying causes. Taking a closer look at these resources is an important first step to improving the freight system as a whole—and the transport process for auto carriers.
Accelerating Apprenticeships
It's no secret that worker shortages have affected a wide range of industries, and transportation is certainly one of them. In fact, the American Trucking Associations, Inc., estimates a shortage of more than 80,000 drivers to maintain the current freight demand in 2021. With shipping demands only expected to increase in the coming years, the driver shortage is on track to worsen—and there's no quick fix to address an aging workforce and jobs that require a lot of time out on the road.
The infrastructure bill has a measure to help address the problem, however, authorizing a new apprenticeship that allows those who are ages 18 to 21 with a CDL (commercial driver's license) to drive commercially after completing the program. This is a valuable loophole to the federal mandate that commercial drivers be at least 21 to work in the field, and it is expected to help expand the workforce with younger drivers.
Improving Internet
Another critical resource for drivers on the road is having adequate access to internet connections. With both the automotive and transportation industries continuing to digitize their systems and processes, it is increasingly important that long-haul truckers and auto carriers have access to digital operations tools.
With more and more companies relying on auto transport software to book shipments, track inventory, and confirm deliveries, drivers need to be able to stay in touch. But if they're traveling through rural and remote areas and can't connect, it leaves their status unknown and can result in missed messages, lost updates, and added delays.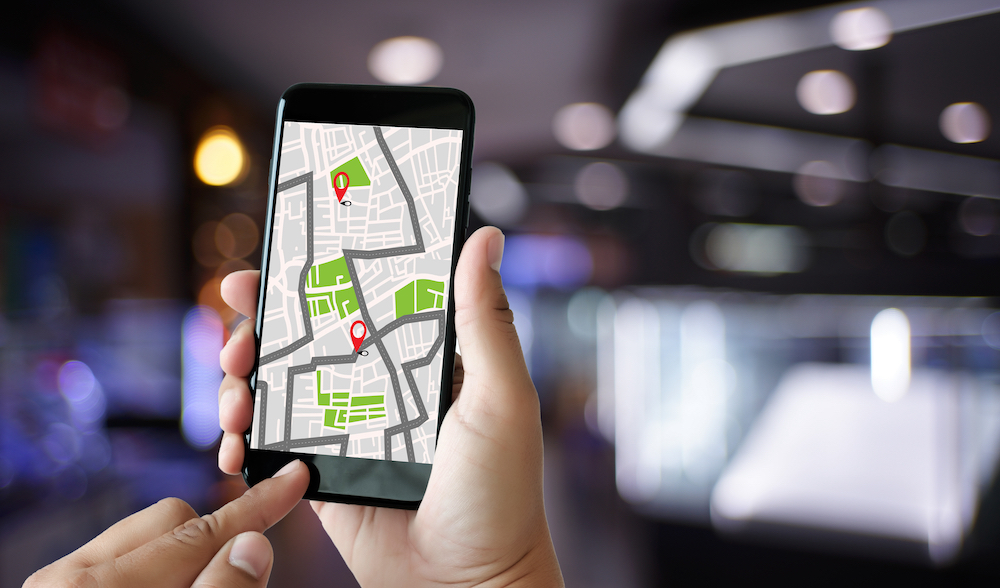 Turn to Super Dispatch
At Super Dispatch, we're committed to helping auto shippers and carriers like you move your inventory faster, smarter, and easier no matter where it's headed. In fact, our auto transport software—including our transportation management system, auto transport load board, and other digital solutions—is designed specifically with the auto transport industry in mind.
If you're ready to see how Super Dispatch can help you stay connected with your drivers and shippers, boost efficiency and grow your business, and provide exceptional service for your customers, we can't wait to help. Sign up for your free trial to get started today!
Published on December 14, 2021