It has been about six months since Congress passed the Infrastructure Investment and Jobs Act, and funding is being made available to help address infrastructure needs nationwide. The sweeping legislation was passed in November 2021 and is intended to help repair roads and bridges, improve coastal and inland ports, promote access to electric vehicles, and more.
Here is what's been happening with the legislation lately.
Bridges, Ports, and Highways
At the heart of the Infrastructure Investment and Jobs Act is funding for roads and bridges—approximately $110 billion earmarked specifically for maintenance and repair efforts across the country. And with more than three million trucks hitting the road in the US on any given day, it is essential that roadways and bridges stay open and safe.
In order to put those funds to use, many states and municipalities are seeking grants that would help replace bridges, expand highways, and make improvements to roads. Through the Safe Streets and Roads for All discretionary grant program, communities can apply for funding to help improve safety on their own streets. Officials in Arizona, for instance, have applied for $300 million in grant funding in order to expand Interstate 10.
Likewise, our country's ports—both coastal and inland—are increasingly important to ensure the efficient transport of goods and materials from all over the world. The legislation authorizes $17 billion in funding for ports and waterways, prioritizing necessary improvements, projects that have been backlogged, and modernization strategies to help reduce congestion and emissions. In March, $300 million was awarded to Alabama's Port of Mobile for improvements to the deep-water shipping facility, and $1.2 billion was awarded to Corn Belt Ports for improvements to those locks and dams along the Mississippi River.
Electric Vehicles
As the need to combat climate change continues to be a focus, the Biden administration plans to further battery production to support the use of electric vehicles (sometimes referred to as EVs) across the United States. Increasing the supply of the lithium batteries needed to power EVs and ensuring access to a network of charging stations are two critical steps toward reducing emissions and slowing air pollution.
To that end, the Department of Energy announced in March that their agency intends to provide nearly $3 billion to fund battery materials and manufacturing facilities, battery recycling facilities, and research and development programs. The Biden administration also announced in March that it will invoke the 1950 Defense Production Act to help boost battery production domestically in hopes of stalling the ongoing supply chain crisis and vehicle shortage.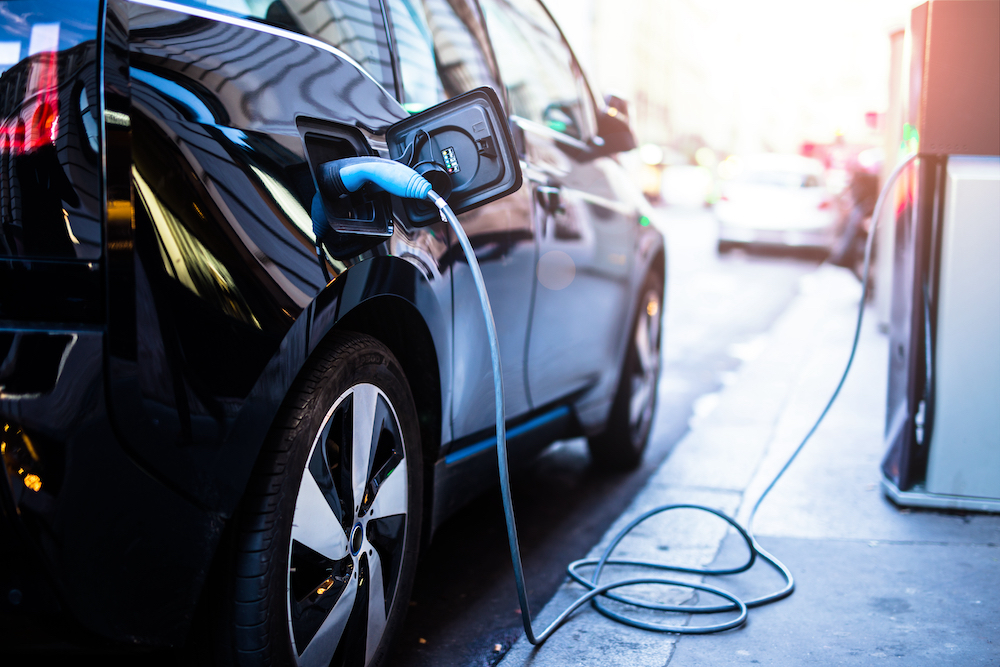 Commercial Drivers
In response to a well-reported shortage of drivers, the infrastructure legislation also required the Federal Motor Carrier Safety Administration to create the Safe Driver Apprenticeship Pilot Program. This three-year program allows eligible drivers between the ages of 18 and 20 to begin their interstate trucking careers.
Most states permit qualified 18- to 20-year-olds to drive commercially intrastate, or within their own state, while requiring drivers to be at least twenty-one years old to qualify for an interstate commercial driver license—one that allows drivers to cross state lines. This pilot change is expected to help bring new drivers into the industry to help offset the combined effects of worker shortages, supply chain holdups, and shipping delays, though applications for the program are not yet open.
Contact Super Dispatch
The infrastructure needs of the country are evolving quickly, and much about the ongoing maintenance, repairs, and upgrades is completely out of our control. But there is hope for taking advantage of innovation and efficiencies in your own business, such as using an auto transport app to manage your shipments, drivers, and more. Finding even small ways to save time—and money—can be incredibly beneficial in keeping your business running, no matter what else is going on in the world.
At Super Dispatch, we are committed to supporting the transportation industry with digital solutions that can help your carrier operation thrive. Our auto transport technology—including our transportation management system, auto transport app, load board, and other tools—was designed specifically with auto carriers and shippers in mind.
If you're ready to see how Super Dispatch can help you move cars faster, smarter, and easier—all while providing outstanding service for your customers—we're ready to help. Sign up for your free trial to get started today!
Published on May 20, 2022