One of the best things about technological advances is the time savings. Flipping through a phone book, sending paperwork via the postal mail, maintaining bookkeeping ledgers by hand: It was not all that long ago that any of these would seem like just another part of what it means to do business, but these tasks today can seem positively antiquated.
Using an auto transport app to set up a transportation management system (TMS) and digitize your administrative and day-to-day operations is one of the best ways to quickly boost productivity, reduce errors, and improve the stress of running a business.
But what if you could increase your time savings even more? Our auto transport software works with other programs to make your Super Dispatch platform a one-stop-shop for managing a wide range of tasks with ease.
Set-Up with Super Dispatch
Our auto transport app leverages an application programming interface (often known simply as an API) to help all your software tools communicate with each other. That means that not only do you have an easy-to-use platform for managing your loads and customers, but also that your platform can easily share information with communication, accounting, marketing, and other tools.
Taking advantage of the available integrations means less time is spent simply transferring information from one platform to another and duplicate work is reduced. You can set up add-ons like Zapier and QuickBooks to automate the workflows that are most helpful to you—and the software will take it from there.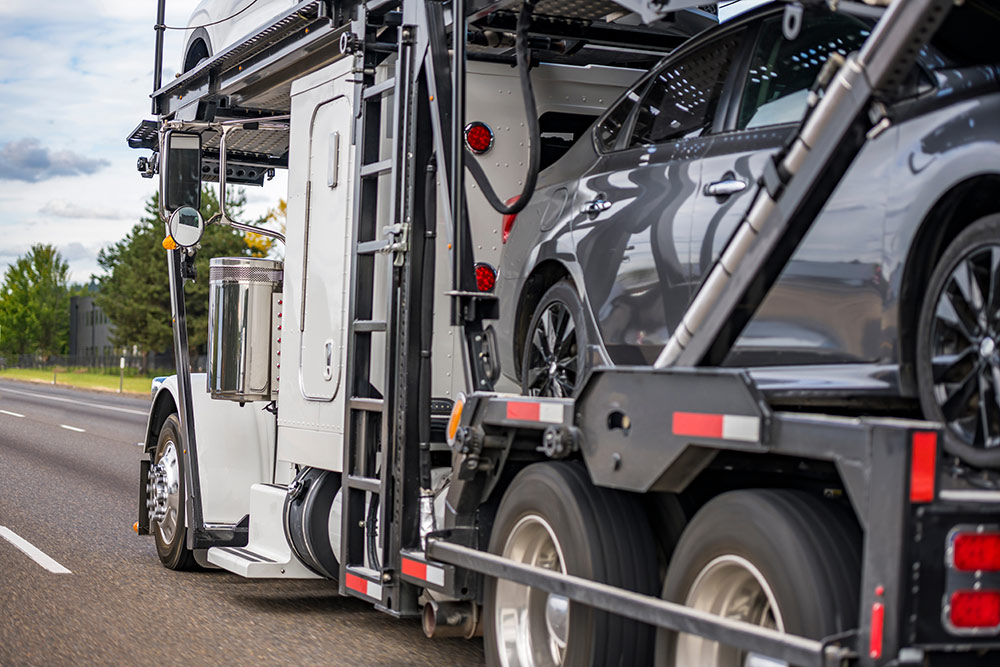 Zip Through Tasks with Zapier
The cool thing about Zapier, a software program with a variety of paid plan options, is that it connects your various apps and programs to complete tasks—without needing you to do a thing. You can easily set up automations to complete your most common tasks, whether that's sending an email notification when a shipment's status changes, adding transports to your calendar when they're scheduled, scheduling your social media efforts, or performing any number of administrative tasks.
Zapier works with more than 3,000 apps to help you connect the dots to make your auto transport operations easier to manage. Use common templates that are popular with other users or create your own from scratch—the world of workflows is your oyster.
Queue Up the Books with QuickBooks
Bookkeeping can be one of the more frustrating (and time-consuming) facets of running a successful business. QuickBooks Online (QBO) helps millions of customers around the world simplify and streamline their bookkeeping and accounting processes. QBO's platform offers a variety of services, including tracking income and expenses, invoicing and accepting payments, organizing receipts, and more.
When you connect your QBO account with Zapier and your Super Dispatch platform, you can dramatically cut the time you spend on bookkeeping and decrease duplicating work—helping you save both time and your overhead costs. When orders are delivered, the status change in your shipper TMS can automatically trigger an invoice and create a bill in QBO. Receive payments through QBO and see them reflected on your auto transport app.
Communicate with Customers
Stop playing phone tag or spending all your time in your email inbox, all just to provide updates on orders or providing eBOLs and ePODs (electronic bills of lading and proofs of delivery), signature confirmations, or inspection photos.
For shippers and brokers who want to provide a high level of communication for their customers, there's no easier way to keep them in the loop than with our customer portal. Your customers can create new orders, track current orders, review past orders, and download reporting, eBOLs and ePODs, and other important documentation.
You can also take communication up a notch by integrating your CRM (customer relationship management) tool with Zapier, allowing you to automate data sharing and customer communications with the systems you already use.
Focus on the Future
Keeping your auto transport operation running successfully means thinking about the future too, not just the day-to-day stuff. It can be hard to think about growing your customer base or expanding your services when you are bogged down in administrative responsibilities.
All of these integrations with your auto transport platform make it possible to spend less time on completing repetitive tasks—and more time giving your customers a great experience, growing your business, and focusing on the big picture.
—
Super Dispatch can't wait to help auto shippers and carriers like you save time and work more efficiently. Our digital solutions are designed specifically for the auto transport industry and can make all the difference keeping your operation running smoothly.
If you are ready to see just how Super Dispatch can save you time and get the competitive edge, we are ready to help. Sign up for your free trial today!
Published on September 20, 2021