Industry, Product, Shipper, Super Dispatch
The Top 6 Reasons Auto Shipping Companies Need a Quote Tool on Their Website
by admin
When prospective customers land on your website, they need an easy way to get in touch with you to book your services! And while providing contact information—phone numbers, email addresses, or social media profiles—is always helpful, the simplest way to connect with site visitors is to offer a quote tool right on the page.
Offering a quote tool offers convenience for current and prospective customers—and helps you keep track of potential leads—all without you having to lift a finger. With all the variables that can accompany shipping cars, it's the perfect complement to your load board and transportation management system (TMS)!
Here are six ways integrating a quote tool with your Shipper TMS can benefit your business.


1. Generate New Leads
One of the fastest ways you'll see a difference when you add a quote tool on your website is the generation of new leads. When someone uses the tool, it will generate a form email to your team, putting all of the necessary information for their proposed shipment right at your fingertips so you can reach out to complete the booking. And in the event they do no immediately purchase, you now have contact information to nurture that lead.
Say goodbye to chasing down prospective leads or scrambling to make sure you got all the correct details. It's all right there!
2. Keep Track of Customers

And once they've filled out your form, you now also have a log of their contact information and an idea of their shipping needs—details you can store in your customer database. If you're also leveraging a connected TMS, then this information can also be automatically shared within your system.
Rather than losing that prospective customer's name to a pile of sticky notes, to the depths of your email inbox, or to the wind, you can easily follow up with them (with their permission, of course!) about how you can serve them.
3. Make It Easy for Customers

While you may already have contact information available, many people prefer the ease of filling out an online form over making a call or drafting an email from scratch. And in an age when saving extra steps (and extra clicks) can make all the difference in a user's experience, offering a simple web form can easily be the thing that tips the scale in your favor.
An online quote tool also offers a one-step process for your existing customers to get quotes for new shipments, making it easier than ever for current customers to book new loads.
4. Make It Easy for You

An online quote tool doesn't just make it easy on customers. Sure, you could continue collecting quotes manually—over the phone or via email—or you could even go through the hassle of building your own web form. But why waste time reinventing the wheel when you can choose a turnkey solution that's ready for you any time?
An online quote tool like Super Dispatch's makes it a cinch to hear from prospective customers 24/7, 365 days a year, without needing anyone to watch the phones.
5. Ensure Privacy

Any time you're collecting information from someone online, security concerns inevitably arise. But with a quote tool designed specifically for shippers like you, you don't have to worry that anyone's data is accessible to anyone but you and your team.
Forms collected through the quote tool are shared only with your own Shipper TMS and users you've given permissions to. No shared leads here!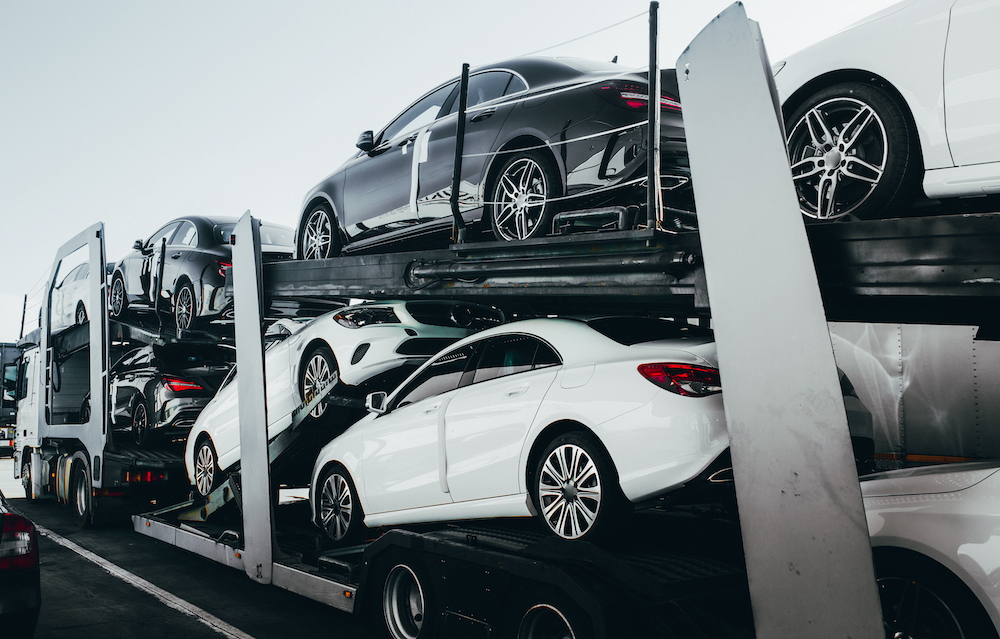 6. Connect to Your TMS

Because information is most vulnerable when it's being transferred from point A to point B, having a seamless connection to your Shipper TMS is ideal. You won't have to worry about losing data, transposing details, or introducing errors after a customer has used the quote tool.
Super Dispatch offers a simple connection so you can connect our quote tool through our API. This makes it possible for someone to complete the form on your website—and then for you to access that information in your TMS. What could be easier than that?
At Super Dispatch, we are dedicated to helping auto shippers and carriers move their inventory faster, smarter, and easier nationwide. As a matter of fact, our transportation management system and other digital solutions (including our easy-to-use quote tool) are designed specifically with the auto industry in mind.
If you're ready to see how Super Dispatch can help you boost efficiency, grow your business, and continue providing exceptional service for your customers, we are ready to help! Sign up for your free demo to get started today.
Published on December 27, 2021