Carrier, Product, Super Dispatch
Keep Track of Money, Get Paid Faster
by admin
You already know how important it is to keep track of loads, but equally important to running a successful business is keeping track of your money. Making sure that money is going out, and coming in, as expected is critical. But that doesn't mean it has to be a hassle!
Using a Carrier TMS (transport management system) and auto carrier load board to digitize your operations helps save time, reduce errors, and increase your profit—even in spite of some of the more stress-inducing facets of running your auto transport operations, like making sure all the necessary fees are accounted for and that you get paid on time.
Here are three big ways that using a digital auto transport platform can help you optimize your operations, spend money smarter, and get paid faster without having to lift a finger.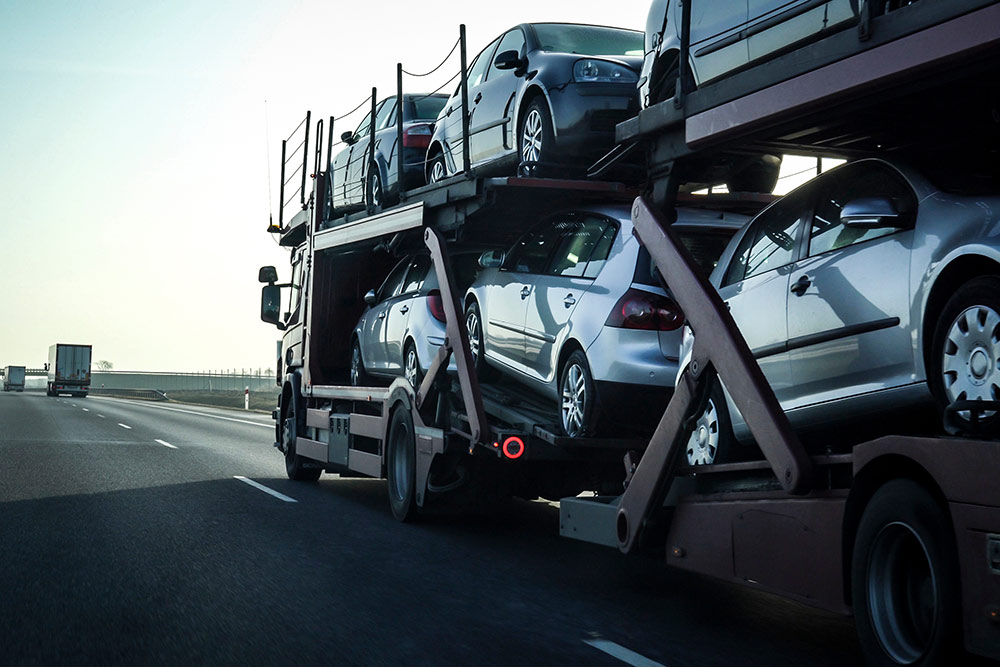 Optimize Your Operations
When you're trying to improve your bottom line, there are plenty of different avenues to consider. Reducing expenses, increasing revenue, and boosting efficiency can all help you achieve your goals. Fortunately, for auto transport carriers, there is a way to address all three with one main change: using an auto transport platform.
A digital platform that can help you manage your administrative tasks, book loads 24/7, and provide essential (and customizable) reporting? That is a real game changer for both reducing costs and enhancing efficiency.
Using an an advanced auto transport load board means you can demonstrate your reliability, prove your compliance, and negotiate loads with a handful of clicks—and no messy back-and-forth over phone or email. That makes it really easy for shippers to book your services and easy for you to bill for them. And using a TMS makes it easy to track shipments, optimize shipping costs, and provide exceptional customer service.
Spend Money Smarter
They say that you have to spend money to make money, but it can be all too easy to spend too much, to spend in the wrong places, or to lose track entirely of your business expenses. That is true of any industry, of course. But with broker fees, taxes, and other costs adding up incrementally, auto transport carriers and dispatchers should be especially careful to keep up with your expenses and operating costs.
With your carrier TMS, you can manage those expenses directly on your invoices: add taxes and fees to orders, deduct those expenses from the total driver pay, attach receipts, and run customized reporting to get the insights you need.
Setting up an accounts payable billing report, for instance, makes it easy to quickly see when your bills are due, who you owe money to, how much you owe, and for which orders or period of time. Simply archive orders that have been paid to remove them from the report and move on!
Get Money Faster
Creating invoices is rarely a joy, but a digital TMS will help make it a breeze to do. The TMS already houses details of your expenses, information from the auto carrier load board, and other documentation (like your BOLs or bills of lading).
From there, you can split orders, combine invoices, and send it all straight to your accounting platform. Super Dispatch's TMS, for instance, has built-in integration capabilities so you can sync your invoices directly with QuickBooks Online without any extra steps or risk of information getting dropped in the process. For even greater efficiency in your invoicing processes, integrate your auto transport Carrier TMS with Zapier: This makes it possible to automatically send and follow up on invoices, track payments, and ensure you're maintaining your cash flow.
This also makes reporting easier than ever before, allowing you to get a look at unpaid invoices, un-invoiced loads, and driver payroll with a single click. For example, running an accounts receivable billing report shows you all the money you're owed in one easy-to-read list. That is a huge savings, both for your time and for your overall administrative costs.
Super Dispatch is here to help the auto transport industry optimize their operations, spend money smarter, and get money faster. Our digital solutions are designed specifically for shippers and carriers like you, and they can make all the difference in improving your efficiency and boosting your bottom line.
Ready to see for yourself? Learn more about how Super Dispatch can save you time and get paid faster with our free trial. Don't wait; sign up today!
Published on September 27, 2021